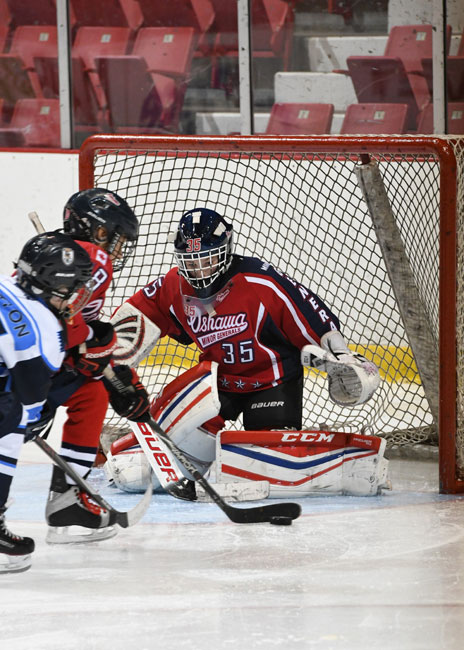 Analytics are huge in professional hockey these days. Teams want to examine past trends to identify future success, while gaining an edge over their competition.
Unfortunately, professional grade hockey analytics systems are expensive and require teams of analysts tracking in real time and post-game by reviewing game video.
What if you can't afford a professional grade hockey analytics app, teams of staff and the cost of video taping every game? What if you don't have the time to invest in such a rigorous process?
SportScience App puts the power of hockey analytics in the hands of the minor hockey coach at an affordable cost and without the need for teams of people and video. Depending on the hockey analytics desired, a staff of one (1) volunteer results in a host of data at your fingertips – both during and post game. In short, if you can tap a tablet, you can create powerful hockey analytics.
Quickly and easily get access to hockey analytics such as shot and goal location on the rink and in the net; turnovers; hits; face off wins and losses; as well as typical hockey score sheet statistics such as goals, assists, penalties; plus/minus and more.
Visually provide immediate hockey analytical feedback to players and adjust, in game, strategies to develop and ensure success.
Try It First For FREE!
When you download the SportScience app and create a team you will get THREE FREE GAMES!
This will allow you to get a feel for the app and its many tracking abilities.  
Every time you create a new team, the first three games are free.  
Extra games can be purchased within the app for:
$1.49 – Single Game
$13.99 – 10 Game Pack
$23.99 – 20 Game Pack
$49.99 – Full Season